Right from the barter system, to the invention of metal coins and paper notes, the standardization of money has always been a means to connect people across the globe to a common value.
Now, we may be at the tipping point at a whole new standard to financial transactions – "the internet of money".
Leading the charge to this brave new world of cryptocurrency is the world's most connected company, Facebook, which recently unveiled its ambitious plan to create a "simple global currency and financial infrastructure" know as Libra.
What is Libra?
Libra is a cryptocurrency powered by blockchain technology to enable users to send, receive and securely store money across the globe using any connected device like their mobile phone or tablets. Sounds fairly straight-forward and similar to online banking, but wait there's more; Libra's architecture is decentralized and peer-to-peer, which means; no banks or governmental financial sectors to levy heavy remittance fees on transactions, especially if it is across borders.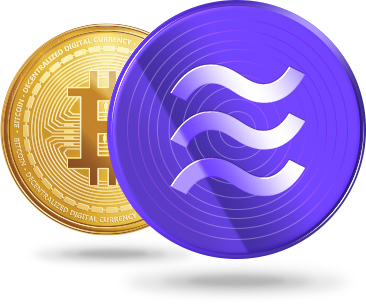 Set to be released in the middle of 2020, the underlying goal of Libra is to make monetary transactions on a global scale as easy as sending a message or photo.
Are Libra and Bitcoin the same crypto-coin?
The stark difference between the two crypto-coins is that Libra is a "stable coin" in which value attached to it remains stable amidst market fluctuations while the Bitcoin value is inconsistent.
Though both are powered by the blockchain architecture, Libra is a permissioned system that lacks the anonymity of a permissionless system like Bitcoin and is not entirely decentralized with nodes being controlled by a central reserve comprising of members of the Libra association. But unlike its counterparts, Libra with its limited nodes can handle about 1000 transaction per second – making it much faster and less volatile than Bitcoin.
What can Libra achieve?
Facebook has maintained a philanthropic vision behind Libra; to create financial inclusion for the unbanked which estimates to about 1.7 billion (31%) people around the world without bank accounts.
Yet, it is hard not to imagine the potential that Libra can leverage, given that Libra will be bundled into Facebook's massive ecosystem by integrating the currency into the Facebook, WhatsApp and Instagram application environment – making it possible to send money via WhatsApp. Libra will also have a standalone app called "Calibra".
Can Facebook be trusted with our finances?
Though Facebook will be credited to initially developing Libra, it will get only a single vote in a consortium of 28 members that form the "The Libra Association", which in turn runs as an independent non-profit entity based in Geneva and includes members like Visa, MasterCard and Paypal, tech firms like Uber, Spotify, E-bay and other diverse organizations that will work in unison to govern, implement and build strategies to take Libra forward. Facebook hopes to have 100 founding members before Libra is launched.
Distancing itself from managing user-profiles and financial details, Facebook has created a subsidiary company known as Calibra, a digital cryptocurrency wallet that will be integrated into the Facebook ecosystem without sharing user details to Facebook for targeted ads or any other vested interest.
Can Libra ascend government regulatory laws?
Ever since the announcement of Libra, financial and government regulators have taken a hostile stance towards implementing Libra on a global scale. For one, Libra can create a status quo where governments may have to give up their monopoly of control over currency and banks can no longer levy extortionist fees for cross border payments.
With over 400 million WhatsApp users and 300 million Facebook users, India is billed to be a major target for Libra. But it will have its work cut out given that India's current regulation does not warrant banking transaction under cryptocurrencies.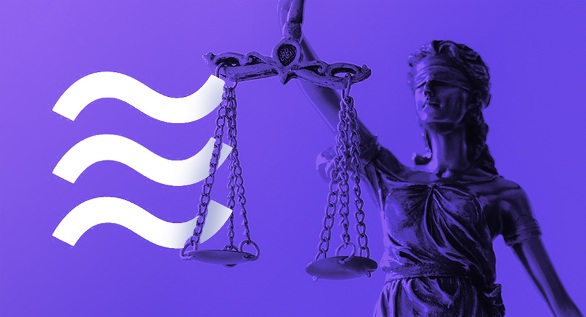 Yet, India's successful adoption rate to digital transactions through digital wallets and its government-run interface known as UPI, opens the scope for other forms of digital money like Libra to flourish. In fact, Facebook has already started a test run integrating UPI to allow payments via WhatsApp, albeit it gets the permission it needs to go mainstream.
Can Libra be exploited for illegal transactions?
A partially decentralized and unmonitored banking system like Libra may prove to be a haven for money launderers and drug lords to move money without being tracked. But Libra, unlike bitcoin, will have wallets with a restricted access system that will verify users through government identifications and facial recognition.
Furthermore, Libra will be closely examined by government agencies for potential risk and privacy issues before it could get off the ground.
Conclusion:
Remember a time when sending an SMS to another country took a sizable chunk out of your wallet. The advent of digitalization has taken messaging to a whole new dimension – making it free, easy-to-use and instant. Likewise, imagine the possibilities that digital money can bring.
From changing the way we connect to each other to playing a major role in political revolutions like the Arab spring, Facebook has indeed changed the world. It has created its very own global diaspora that can be influenced into adopting its new venture of proliferating into the world of finance.
Why wouldn't they? Libra is set to democratize the financial system, provide financial identity to the unbanked, ensure that cash is always secure with no need of it being carried around, and remove cumbersome experiences of delayed payments and high transaction fees. Libra will connect the world by "making money work for everyone".