Chatbots are rapidly emerging as a vital cog in the marketer's playbook.
According to a report by the Business Insider, "80% of businesses want chatbots by 2020".
Powered by artificial intelligence, chatbots is a computerized means to respond to user queries by providing personalized feedback in real time, round the clock and to a global consumer base.
How are chatbots useful for marketing and customer service?
Throughout the annals of history, marketing has always been about the power of persuasion through "great conversations". Though technology has proliferated into modern day marketing processes paving the way for newer platforms to intrigue customers, "one-on-one conversation" is still the most effective and trusted method of sealing the deal.
Chatbots bridge this gap between utilizing modern innovation and persisting with old-age values of one-on-one conversation using the widely popular chat or voice-enabled platforms.
Chatbots are more than just a mere conversationalist; it analyzes customer trends, makes quick comparisons, liaises the complete purchase journey on a single platform, provides immediate action to troubleshoots, and increases the pre-sales and post-sales customer experience – jobs that usually engages the services of several marketing resources.
Furthermore, chatbots as a technology is still at its infancy – opening a plethora of opportunities to innovate and further enhance the customer experience.
Let us take a look at some of the key attributes of chatbots that can appeal to new customers and bring new possibilities to make marketing more effective.
Make e-commerce more personal:
Consumers today crave for the personalized experience – speed, security, and delivery are as big a factor as product quality or cost. According to a recent survey, customers prefer bots for its capacity to engage customers quickly and resolve a complaint or issue.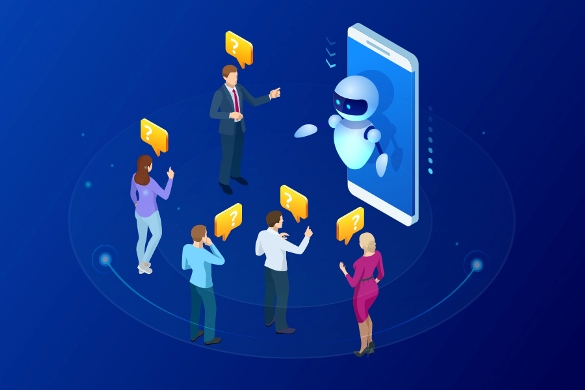 With chatbots, you can go to where your customers are rather than making them come you. For example: get the "window shopping" experience streamlined on your chat application with your preferences, price comparisons, checkouts, etc, all made available in a single platform.
From a marketing perspective, as Chatbots engage with numerous customer databases, we can now derive deeper analytical insights into the evolving customer personas – helping you discover opportunity spaces and implement quick responses.
Liven-up your Brand image:
The importance of branding can never be undermined, yet it is a painfully slow process that requires significant expenditure and resources. Content marketing was hailed as the paradigm for brand promotions, until recently – we have clogged and cluttered inboxes and social media forums with content making it vague and virtually untraceable.
A great conversationalist can light up the dullest of days. Customers are persuaded to purchase or even follow a brand because of the intrigue that the message delivers,
Chatbots can create a constant brand appeal by infusing personality during brand conversations. Based on your customer's persona; breathe new life to the chat experience by making it an enjoyable and friendly space with the ultimate goal of building a brand connection.
CoverGirl, an American make-up brand, solicited the influence of Kalani Hilliker; a popular celebrity amongst millennials as the face of their chatbot. The Kalanibots conversational style, fun personality, and strategic offerings struck a chord with target consumers with almost 90% of users providing a positive response.
Integration into popular platforms and technologies:
Chatbots are poised to take over from native mobile applications or browsers as the next big revolution in online communication. This is partly due to the unified interface that can integrate multiple functions and technologies on a single platform.
Currently, Chatbots incorporate technologies like AI, Machine Learning and natural language processing along with human operators to execute a myriad of complex tasks to serve customers. The inclusion of cognitive technology will allow bots to evolve through experience, ultimately being able to solve complex problems without any human interference.
Furthermore, these bots can turn into a more reliable marketing partner by infusing big data analytics or by integrating IOT – you just might be able to remotely control utilities by conversing with a bot, just like you would with a family member.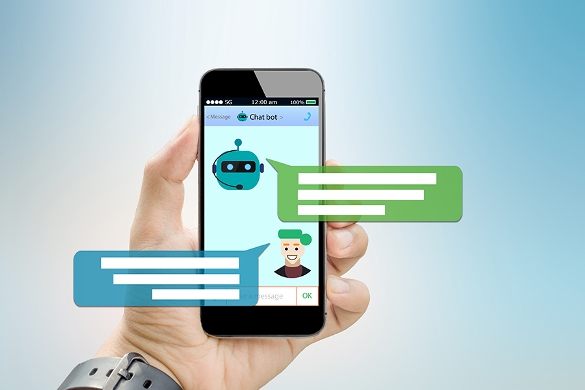 Businesses are looking to capture users on platforms that they are most comfortable using. Third-party bots like Facebook messenger, Skype. Kiki and other messaging platforms are now helping customers to interact with businesses. You can now book an Uber cab or order your favorite Pizza through Facebook messenger.
Push to gratify the needs of millennials:
Millennials are less skeptical about embracing new technologies and endorsing it if it fills their gratification. During its inception, Facebook was perceived as an application made specific for the younger generation. Soon, the benefits became too hard to ignore – it spilled over to the older generation who now use it more extensively.
Chatbots could follow a similar trend.
According to an independent survey, 60% of millennials have used chatbots and almost 70% of them find it useful. Bots are a perfect fit for a generation that desires on-demand gratifications, instant connections, and conversational engagement
Patience is no longer a virtue for the generation X, they would rather find answers talking to a voice-activated bot like Siri rather than wasting keystrokes on a touchpad or regular keyboard. Bots could be the preferred channel of communication compared to an email or a service rep as it provides immediate answers, 24/7, all around the world.
Ideally, Chatbots should be made to supplement their lifestyles professionally and in their personal space. Millennials are always in a state of connectivity, constant communication of ideas or thought through chat platforms or social media. Chatbots invade the spaces that they are most comfortable in to bring them a personalized experience of products.
Make business operations more efficient:
Marginalizing human resources for automation is the call of the age of digitization. In most cases, automation doubles efficiency optimizes both cost and time and is less prone to errors. Chatbots follow a similar precedent.
According to CNBC, Chatbots are predicted to save businesses up to 8 billion dollars by 2022.
The sheer volume of customer and sales inquiries can be seamlessly mitigated, filtered and organized through chatbots. Bots can easily escalate complex customer grievances to a human representative – reducing the wait time. Generates ROI by bringing in new leads and brand building exercises.
Chatbots carry an abundance of features and do not come in a one-size-fits-all package. Organizations need to diligently examine how a Chatbot stacks up to their organizational processes before they implement it.
Conclusion:
When is the opportune moment to adopt a chatbot?
Approximately 1.82 billion people use various chat applications across the globe coupled with the facts that there is a steep climb in the number of users of voice-activated virtual assistants like Siri, Alexa or Amazon echo.
The numbers say it loud, now is the time. Chatbots will create a world were brands are connected to consumers like never before and where consumers wholeheartedly trust brands.
If you are interested to gain more insights on how chatbots can help your business, get in touch with us.