Great brands are built by stories that inspire.
None more than the rags-to-riches tale of the world's most well-known beverage, Coca-Cola, which interestingly may have never come into existence.
On the brink of bankruptcy, John Pemberton, the inventor of Coca-Cola finally threw in the towel and sold his formula to a number of investors including Asa Griggs Candler – a marketing professional credited to initially popularizing the brand by distributing thousands of coupons and souvenirs depicting the brand's trademark.
Ever since, Coke's continuous push to adopt disruptive marketing trends to reach customers has helped them stand the test of time and grow into a global leader from its humble beginnings.
Now in 2019, Digital marketing is the new paradigm for achieving brand success.
With almost 4.4 billion active internet users online, marketers have shifted their focus on acquiring the latest online tools and technologies that will help them engage with an evolving online customer base
Change has become a symbolic part of digitization, keeping that in mind, let's looks at digital marketing tools that can potentially script more successful brand stories.
Make marketing more personal with Account-Based Marketing (ABM):
An explosion of contents to a wide array of prospects may presumably create a reaction or multiple reactions. But, not everyone is the same and a study reveals that people are rather irked with so much irrelevant content before them.
With Account-Based Marketing (ABM), contents are made customer-specific by understanding their trigger points and creating customized content for a particular customer. Though you may be led to believe that your reach is not as expansive, the content deployed is made to pierce the customers conscious – triggering a reaction.
Incorporating technologies like AI and Big Data may help you derive even more accurate insights into prospects – allowing content developers and designers to create compelling content customized for a particular business account or individual.
The future of content – Video Marketing:
"Seeing is believing", our intrinsic nature to retain visually moving narratives and in fact buy into its message is a part of our neural makeup. With a steep rise in marketing conversion (close to 70%) due to video marketing and with videos vastly becoming the executives choice, it makes total sense to engage marketing budgets to the channel that pulls our natural inclination.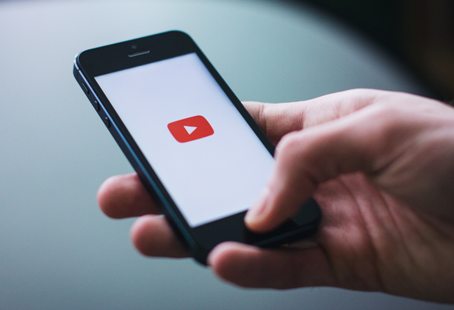 Videos are the most compelling storytelling channel which can encompass contents of all types, be it music, videos, images, links, etc.
Looking towards 2019 and beyond, popular modes of video marketing includes live-streaming -which is engaging more audience interactions on social media platforms, Augmented reality, Virtual Reality, and 360° videos are making visuals more immersive, and most importantly the recent developments in making video content searchable using AI technologies – could be the tipping point between switching from text related content to video contents.
Amplify data value through Brand Asset Management:
Today, each digital asset is attached with measurable value; value that companies are liable to protecting.  With the surge in data traffic and with Global Asset Management set to become a multi-trillion dollar industry by 2025 – Digital Asset Management (DAM) has become an important tool in the marketer's playbook.
The future of DAM applications is tied up to efficiency of the program; to integrate with new technologies like AI, ML to bring faster more accurate results, to increase mobility by makings assets universally accessible from just about anywhere using any device, bridging the platform divide from expensive on-premise to the cheaper cloud platform (SaaS) and most importantly ensuring a secure repository of data – bringing data accountability through improved user access systems, data audits and end-to-end encryption.
Intrigue Customers and market effectively with Chatbots:
Chatbots are the future of conversational marketing. With a growing millennial customer base that is technology savvier and inclined towards instantly gratifying their qualms; marketing needs to be personalized, secure, around the clock with a faster delivery module to solve queries.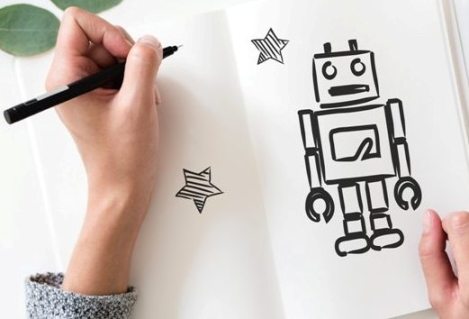 Initially built for customer service engagements, Chatbots has quickly made the shift to marketing.
Powered by AI and machine learning, the predictive analytical learning process of chatbots will make conversations more human-like, and with voice-activated bots integrating with IOT, we are now open to almost controlling any connected device or process by conversing with an AI-bot.
Turn to your ultimate performance partner – Artificial Intelligence:
Through all the technologies and marketing processes illustrated above, there is a single technology that is constant – Artificial Intelligence (AI).
Perhaps the most defining marketing tool of the future, AI will take marketing automation to the next level – helping us solve complex problems in seconds, ensure that there are quantifiable results for every action or data – helping us make quick fixes and better decisions and gives us unprecedented control of assets – be it digital or physical assets.
Bringing us closer to a world where our reliance on bots becomes greater than that of humans.
Conclusion:
Digital marketers are at constant war with each other to gain prospects.
In a vast battlefield (the internet) surrounded by multiple enemies (competitors).
Is your armory equipped with the latest technologies and processes to give you the decisive lead?