Android Nougat is the latest version of Android Operating System which was officially released in August this year. It is the first version of Android to be released ahead of Google IO as part of the new "Android Beta Program" which gives app developers a chance to test it on their devices.
Nougat is the 7th major release of the Android OS, with powerful refinements and cool new features for Android phones, Android TVs and Android Wears.
Here are some of the best features available on Android Nougat.

Multi-window mode
A multitasking feature, which allows users to open two apps side by side on the same screen. This is available for phones, tablets and TVs.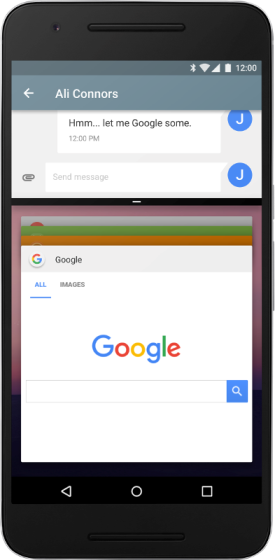 It can really improve the current multitasking capabilities on both mobiles and tablets.
Multi window mode also supports drag and drop. For instance, you can share a contact by just dragging and dropping the contact into another app.
On Android TV, this is available as Picture-in-Picture mode. For instance, this feature allows users to interact with other apps without having to pause a video.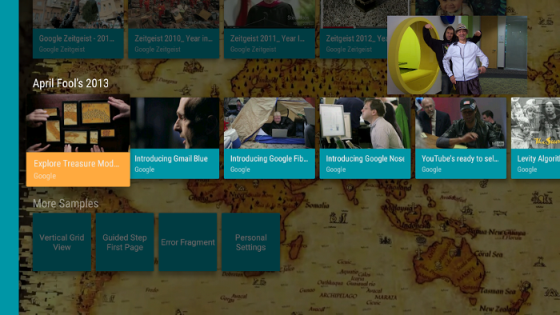 New Notification Enhancements
The next major feature is the enhancements to the Notifications.
Notification Template: A whole new design for the notification template with better emphasis on the icons.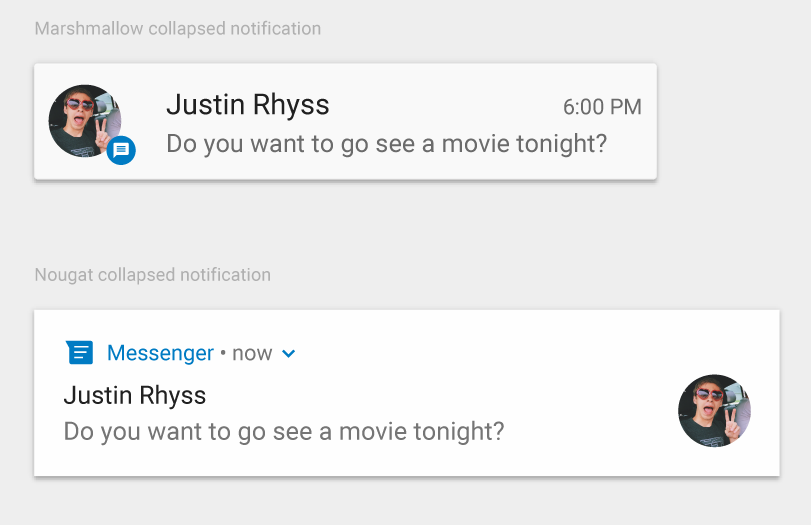 Bundled Notifications: Notifications of similar type are grouped into a bundle and shown as a single notification, where users can drag or tap the notification to expand and view all the notifications. Android Wear users can relate to this more easily since it was already available in them.

Direct Reply: Users can quickly respond to a chat or SMS by directly typing the response in the notification itself without having to open the app.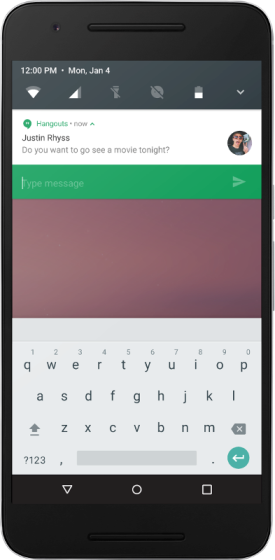 Doze mode
Initially introduced in Android Marshmallow, this powerful feature optimizes and saves battery life by postponing background activities of the apps while the device is idle and stationery.
Nougat improves upon the feature by effectively enabling Doze mode not only when the mobile is idle but also when it is not. Only when the user turns the screen on or the device is plugged into charge, the feature is disabled.
Data Saver
Allows users to block apps from using cellular data in the background. This feature can be accessed from the Settings. The Data Saver enabled apps have no access to data network in background. It also reduces the amount of data consumed when the app is being used.
This applies to all the apps. But users can whitelist certain apps that they feel important and should have network access.
Number Blocking
Phone number blocking is officially available on Android Nougat. The default phone, messaging and carrier apps have access to the list of numbers blocked by the user. So a number blocked on incoming calls are also blocked on incoming messages.
New Emojis
This Android release introduces several new emojis with different skin tones. Users can even set a default skin tone for the emojis of their preference.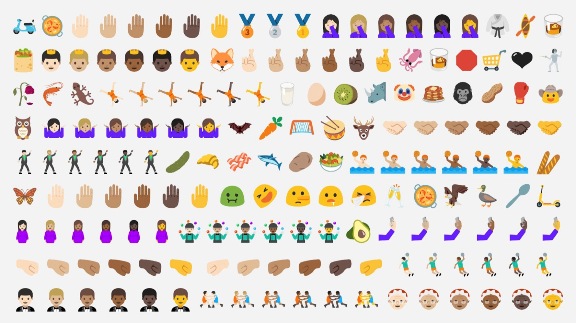 Gaming
Gaming experience has been brought to the next level thanks to the new advanced 3D rendering technology called Vulkan. Users can now experience games that come to life like never before.
Security enhancements
System software updates can now happen in the background, so users don't have to wait for updates to complete. Also for current Nexus devices, updates are installed even faster.
Devices with encryption enabled can now make use of the new Direct Boot feature, which helps start the devices faster allowing certain apps to run securely even before the device boot completes.
With this release, Android aims to considerably enhance user experience through better performance and optimization.
To learn more, visit the Android Nougat website.
Images courtesy Android Developers, Material Design.