| | | | | |
| --- | --- | --- | --- | --- |
| | | | | |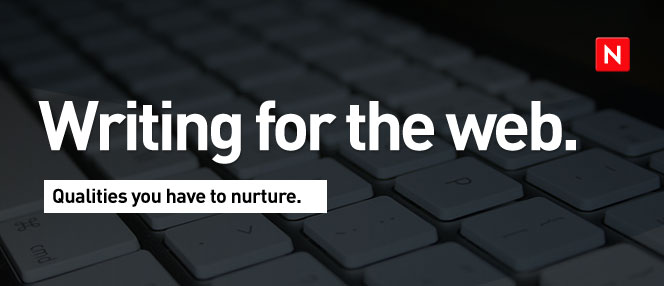 As much as I know, understand and agree that having a great product or service to sell maybe the key factor for a successful business, I also value, treasure and appreciate the fact that knowing how to talk or write about your great product or service is almost as critical as the product or service itself.
Let us look at some of the components that become critical when writing content for your company website:
Passion:
As a reader, I get bored with content that is dull and uninspiring. I never blog or write a forum post when I am not inspired to write. When you are passionate about the product or service that you sell, it will show in the way you write. When you write with passion, the quality of your writing will instantly be better and you will write interesting content. Many of us are plagued by doubt if our writing will be read at all. When you are the expert who knows how your product or service works, who better than you to write about it? When that thought is on your mind, you will write like an expert and people will look forward to more of what you have to say.
Quality:
It is true that you will turn out expert quality content when you write with passion. However, it is not a given that you will write without errors in sentence structure, grammar and spelling. So it is crucial to perform a quality check of the content written for errors in English, in terms of spell checks and grammar checks. You can always run it through an English expert or a spell check software program that will polish the grammar and spell check. Remember, if you are not happy with the quality, neither will your readers be! 
Value:
Acknowledging that the readers of your posts will look for value additions to the knowledge they already have, will help you write better content. So you have to write keeping in mind the needs of a variety of readers. Perhaps they belong to a group of people who do not know how the product works and are finding ways to learn or they may belong to a group who already use the product or know how to and are looking for valuable additional information. Including links to further reading, for people who understand the basics is one way of adding value to your content. Inviting people to share their knowledge and experience related to your product or service is another way of adding value to your content.
I believe that when you write with passion, check for quality and provide valuable knowledge, you can produce content that is fresh, relevant and ever green. Your readers will be happy and look forward to your writing. 
In your writing experience what has been the single most challenging hurdle you had to overcome to write quality content?
This post is part of our series on improving communication.
LIKE THIS POST? SHARE IT WITH YOUR FRIENDS!