On the verge of taking-off, countless innovative products face their endgame due to one key factor – overlooking the importance of the user experience.
Indeed, functionality is an essential part of the application development cycle, it is the core fabric that underlines what the software is and can become. Yet, it has proved an unwise strategy to lay all your eggs in one basket.
Instead, you need to find the right balance between usability and functionality to strike a winning combination.
User Experience is the skin of the application that sways the user's attention through aesthetic appeal and user-friendly interactions with your product – complementing the user journey at each turn.
By influencing a customer's adoption of your product through persuasive experience design, you open the very real possibilities of ensuring that your product grows, succeeds and reaches new customers.
Companies like Facebook, Uber, Airbnb, Apple, and Google have been able to scale over competition due to their commitment to improving user interactions with their products right from the get-go.
UX strategies continuously evolve over time, it has become pivotal that the user experience adapts to new technologies, a growing and diversified consumer base and meets the current demands of a highly competitive market.
If you are seeking to improve or build on your UX for your website, mobile or software application, read on, as we talk about 4 of the best UX strategies you should lean on to make your product a runaway success.
Build products using a human-centered approach: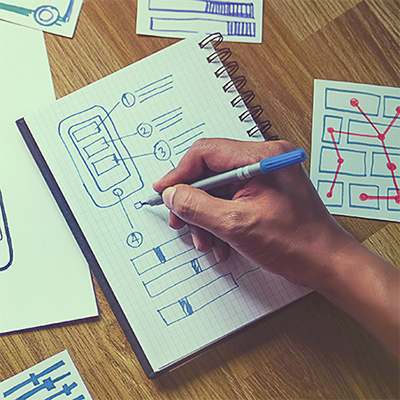 UX considerations have to be implemented right from the ideation stage rather than an afterthought when the product is nearing its final stages of development.
Widely acclaimed as the human-centric approach to developing a product, design thinking provides a comprehensive solution to ensuring that your final product hits all the right notes with consumers, from its features, user experience to adaptability.
With design thinking, you essentially walk in the customer's shoes through every step of the product journey discovering pain-points and opportunities, and iteratively building on them to enhance the experience of using the product throughout its lifecycle.
Minimalism is the new standard:
One extra step in the checkout process can lead to an abandoned cart. This has become the norm for a generation that is habituated in instant gratification. Cluttering the user interface with random usability functions and aesthetics can spell doomsday to the entire application.
Every element that goes into the making of the application should live up to the expectation of users and accentuate the user journey – making it as easy as it can be for users to navigate and complete the task the app was designed for.
Minimalism does not imply to stripping-off contents, images, and functions just for the sake of it, but applying research and analytics to discovering what the right content/design aesthetic is, where it should be placed, the time and place it should appear.
Mobile-friendly optimizations become obligatory:
According to Google, more than half of the users are less likely to engage with a company if its online product isn't mobile friendly.
With the growing number of mobile users and the amount of time spent on smart-phones or tabs spiraling forward, shifting priority towards building mobile-friendly user experiences has become the benchmark to measure performance and higher-engagement metrics.
Users engage more often with mobile devices for its benefits of being connected round-the-clock from the comfort of wherever you are. Thus, building the UX for mobile devices should complement the in-built functionality value that mobile devices bring like automated locations sensors, connecting with device hardware like camera, etc.
Score more points with customers via gamification:
Gamification is proving to be a popular UX niche to keep users hooked on to your product and to gain a wealth of information into customer activities and behavioral patterns.
Though the term derives its roots from gaming, it isn't about game design. The idea behind gamification is to use elements of the gaming interface in a non-gaming UX environment. Most educational applications have greatly benefited from gamification by creating a UX structure that challenges users to improve their engagement in order to win some form of benefits.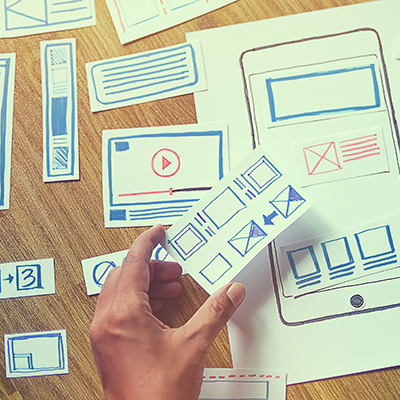 Slowly but surely gamification of the user experience is spreading through to most other application like payment apps (where users win points for every purchase), health apps and more, and with the addition of leader boards and user journey charts; a game based UX can become the benchmark for enthusing user interest.
The Bottom Line:
Designing an exceptional UX isn't as simple as it sounds; it involves a dedicated team that can immerse themselves with the user psyche and design a user experience that users would love to engage with on a daily basis.
After all, Great products provide great experiences.
Very soon, your online medium is going to be preferred means of capture, interact and retain customers.
You need to make sure that your UX has what it takes to adapt to new technologies and scale over evolving customer demands to make that big splash.