This is why I love my job at Niyati. We have different stories to tell. Every single day. Here's the latest from our stable – of two enterprising sister duos and their entrepreneurial journeys. Niyati Technologies has been proud to partner with them in achieving their first milestone towards their goal. Read on …
Deepika Umashankar and Kamini Umashankar
Venture: Pickslots – Find part-time jobs that suit your free time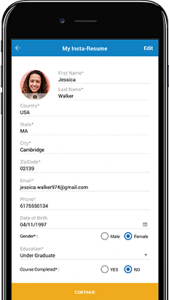 Currently launched in and around Boston area, Pickslots features part-time jobs from local businesses at convenient time-slots during the week or weekends. As a job-seeker, you can create your Insta-Resume and apply for part-time jobs in a single click. Businesses can post part-time job offers, preview Insta-Resumes, and invite a job-seeker to apply as well. With an eye-for-detail, Deepika and Kamini sat with us throughout the design and development journey to ensure that their vision for the App translates into a successful digital platform.
Here's what they had to say about working with Niyati …
"We had done our homework and approached Niyati with more than just a descriptive idea on paper. It was wonderful to see our imaginations translate into a functional prototype in under 2 months. Niyati houses a very collaborative team and it is a pleasure to work with such proactive team."
Here's why we believed in Pickslots …
"We rarely get to see customers who are so-much driven my passion with so-much attention to detail. They kept pushing us to deliver more and go that extra mile. We are happy to see the venture kickstart as planned and wish to see them grow regionally across the US and conquer newer territories."
With a growing young generation raring to find their place in a volatile economy, platforms like these are a great boon for job-seekers. Download the Pickslots app from the Playstore or Appstore, or also visit their website – Pickslots.com
————————————————————————————————————————
Kavita Rekha Jain and Sarika Jain
Venture: From the Attic Window – A Creative Magazine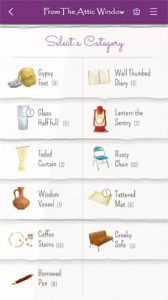 When Sarika reached out to us with a concept note of creating a mobile app with a bunch of articles categorized under different headings – we almost concluded that it was just a blog that she wanted converted into an app. We really had given up on them from the first enquiry. But as they say, optimism is the faith that leads to achievement. When we re-initiated the call with both Kavita and Sarika, we were able to connect with their dreams and vision – of creating a unique digital property – From the Attic Window.
Here's what they had to say about working with Niyati …
"At times, Creativity is a tough nut to crack and requires a lot of patience and hand-holding. We found Niyati to be our ally and the team members working with us were extremely flexible, patient and most importantly, very understanding. They accommodated our requests and recommended the right approaches for digital media – as both of us were novices with mobile technologies."
And here's our wish for the creative duo …
"For those who love the charm and warmth of good reads, From the Attic Window, is a platform for you to not just read, but also contribute your writings. It took us a while to get into the groove of what these sisters were trying to do with the "From the Attic Window". We discussed Revenue Models and a way to sustain their annual recurring expenses, and they were very receptive with our recommendations."
With no dearth for creative freedom today, we believe more creative professionals will take to leveraging the digital medium for expressing their thoughts – be it through words or visuals. A big shout and thanks to the creative couple – Sona and Jacob – who pitched in with the illustrations for the creative magazine. You can download the app from both the Playstore and Appstore.
At Niyati, we get to partner with start-ups of all sizes to build MVPs, engage in faster time-to-market and see business ventures grow from idea stage to growth and expansion stages, and further to maturity and buy-outs. On one day we get into a boardroom with stakeholders from a Fortune 500 company, and on another day, we discuss million-dollar ideas at a road-side tea shop.
This is what we call "true" diversity at work, and I am loving it, day-by-day.