At a time when countries like India are facing violence against working women, it comes as a boon to have a service that helps make commuting safer for employees. Bangalore based MoveInSync is such a provider. With the aid of advanced technologies, the company provides end-to-end solution for employee transportation. This includes Routing, Employee Cab Usage Records, Tracking, Automated Billing, Reporting, and Women Security features. All these results in Making employee transportation all the more efficient, safe and cost effective for the employers.
At Niyati, we were privileged to work with the awesome young team at MoveInSync in redesigning their website.  Have a look at the website and let us know your feedback!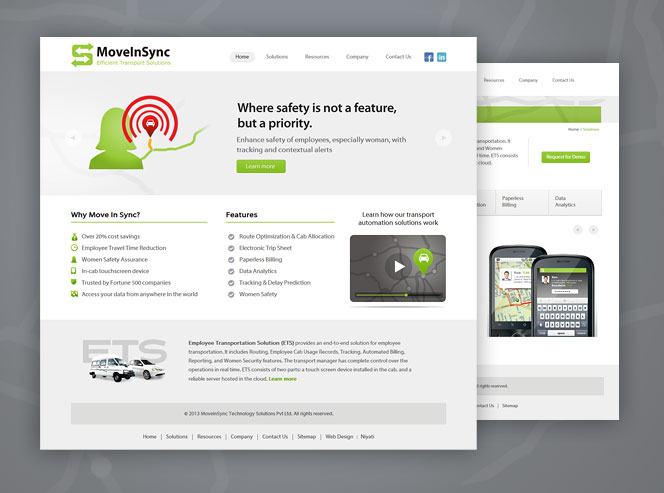 Visit our website portfolio page for more website design samples.
LIKE THIS POST? SHARE IT WITH YOUR FRIENDS!