| | | | | |
| --- | --- | --- | --- | --- |
| | | | | |
Contrary to general perception, designing websites for small business is a pleasurable experience. For starters, smaller clients provide considerably higher freedom in taking creative decisions. Unlike in larger organizations where a lot of time is spent in coordinating with people from various departments before any decision is made, smaller businesses, offer opportunities to be directly connected with the decision maker in the company. Small business clients also are more willing to experiment on latest design standards and technologies, while bigger businesses are still apprehensive.  
And the icing on the cake – the credit time is shorter and you get paid much faster!  
We recently worked closely with two small businesses trying to make their mark in global markets with their websites being the primary source of contact. 
Promoted by The Magnus, the website showcases the company's eco-friendly, biodegradable products – areca leaf plates. The plates are exported to leading hotel chains directly and also through marketing partners across the world. The company also manufactures areca leaf plate making machines.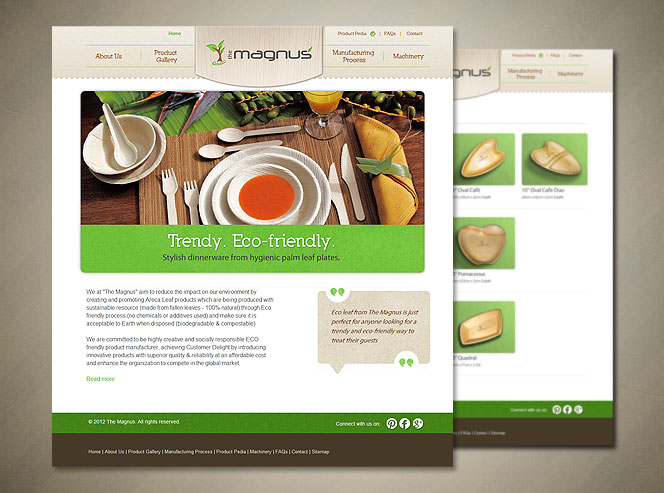 Make My Sculpture caters to people who would like to capture and cherish life's little moments of happiness. The company converts your photographs into beautiful sculptures and other memorabilia that can be hung on the wall, placed on the mantle piece, table or used as a magnetic badge or key chain.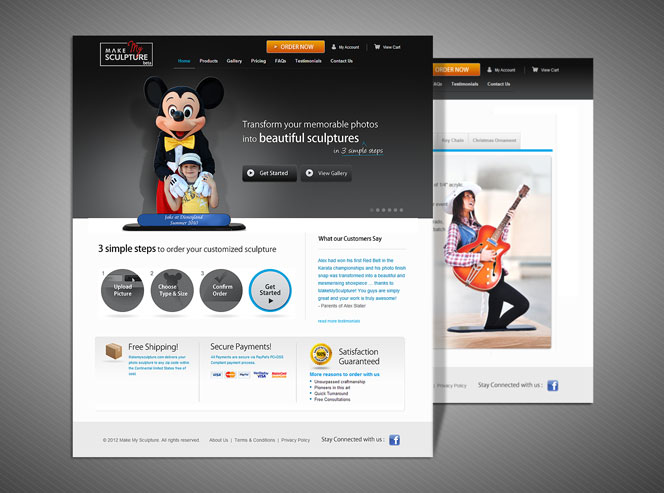 What are your views on our small business web design samples? Go ahead and view more web design works on our website portfolio page. 
If you own a small business and want us to design a website for you to showcase your product or service, fill up our web design cost form and we will get back to you with a wholesome plan.
LIKE THIS POST? SHARE IT WITH YOUR FRIENDS!