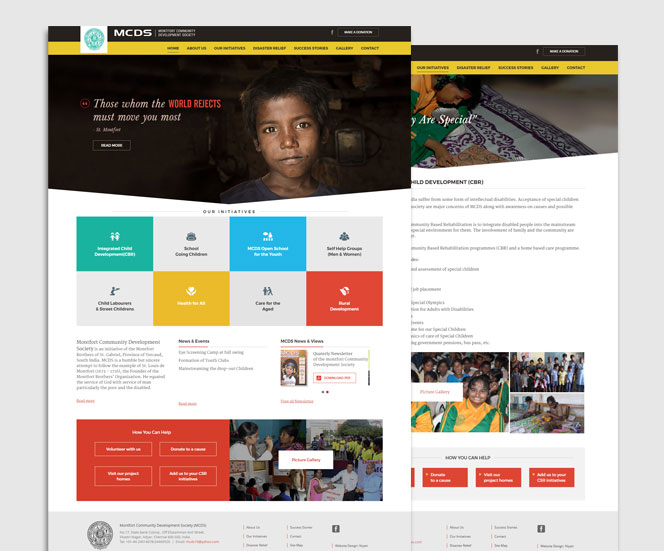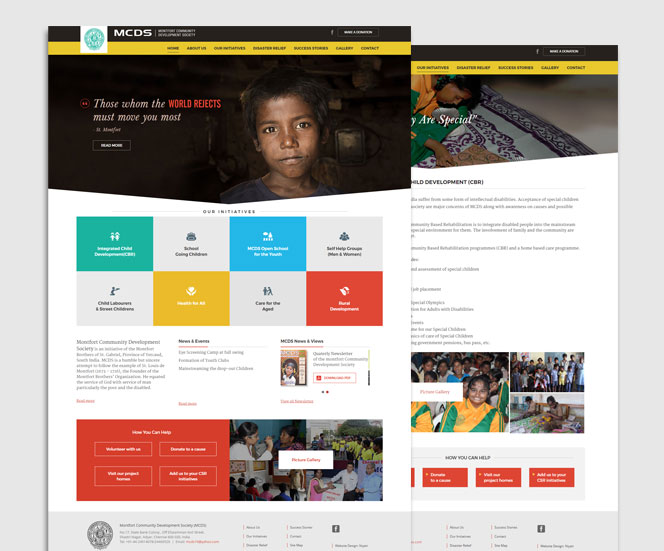 The Montfort Community Development Society, an initiative of the Montfort Brothers of St. Gabriel, is an integrated community development programme that works with the underprivileged sections of the society in the city of Chennai.
MCDS is one of Niyati's long term clients and we have completed multiple projects for them since their inception in 1996. We have closely worked with the Founder Director, Late Rev. Bro. Patrick, who was immensely supportive of our work. MCDS does amazing work to make the world a better place for the underprivileged, especially for women and children.
The website, built on a mobile responsive layout, was designed as a very simplistic site with mostly static and few dynamic pages, outlines the humbling work they do in society.
If you want to donate to a cause, or volunteer with an NGO, MCDS and their initiatives may just offer the opportunities that you have been looking for.
View more of our website works on our portfolio page.