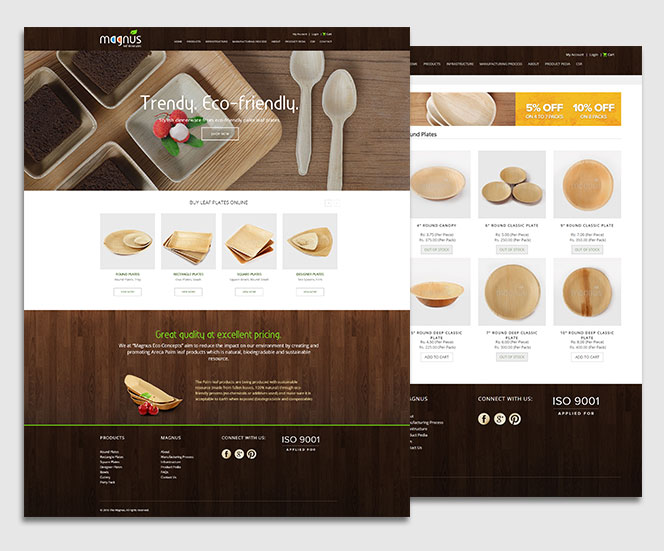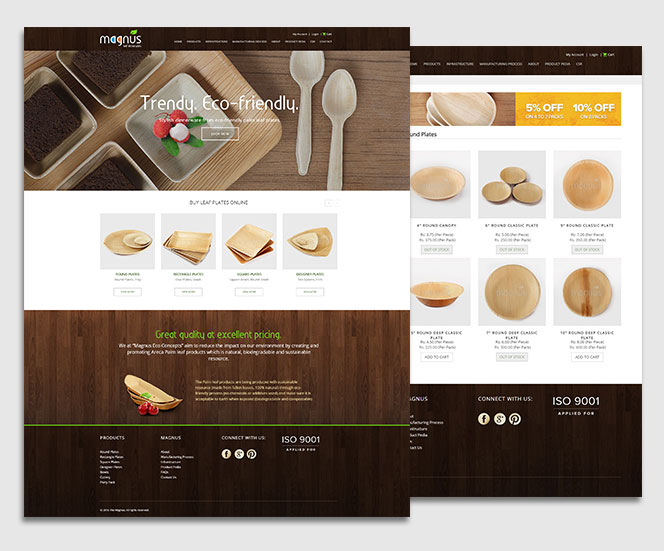 Magnus Eco Concepts is a manufacturer of biodegradable, eco-friendly, areca leaf crockery. They have perfected the manufacturing process of these products right from procuring the leaf sheaths in a sustainable way to manufacturing the products that meet international standards. 
With more and more people wanting to have a positive impact on the environment, many businesses and individuals look to source eco-friendly biodegradable products for their needs. They have been a successful business with a dedicated clientele.
Niyati has been their online partner for sometime. To maximize the benefit of their internet presence, we recently redesigned their website using Magento as the ecommerce platform. The Magnus website now offers seamless and efficient online customer experience. The product photography was also handled by our in-house team.
 If you are interested in developing an e-commerce website for your business, submit your details through our website quote request form.