At Niyati, we believe that web design is artistry. Imagine how excited we were to design a website for a prolific young artist who dabbles in a variety of art mediums including acrylic, pen and ink and charcoal.
Mark Rathinaraj, paints from his photographic memories of his childhood days spent in a village in Southern India. We at Niyati are proud to be associated with Mark, who let us create on the canvas of the web, a design to showcase his unique works of art.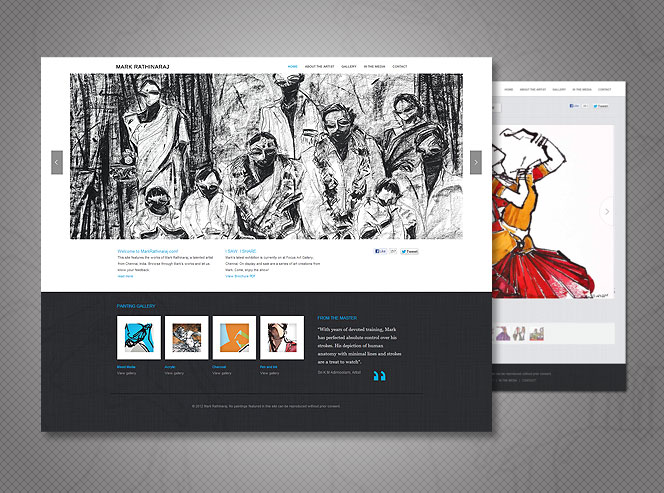 Visit our portfolio page to view more works in website design.  
LIKE THIS POST? SHARE IT WITH YOUR FRIENDS!